Indian Visa Status Check Online by Passport Number
You can check your Indian Visa Status online sitting at home. Here is how to check your Indian Visa online with a web file number.
Advertisement
We have to collect visas to visit different countries. However, many times we have to admit fraud by our agency or agent in visa processing. Sometimes agents issue fake visas resulting in difficulty in getting to the desired country. Also, even after the visa processing is done, it takes more time to get the visa through the agency.
Therefore, by knowing the status of visa processing online, you can be alerted of that fraud and once the processing is over, You can also get the visa in hand in time. Almost all countries in the world have the facility to check visas online.
Let's see the detailed process of checking an Indian visa online.
Advertisement
How to Check Indian Visa Online
To check your Indian visa status,
First, visit Indian Visa Application Website;
Scroll down and click "Check Your Visa Status";
Put your Application ID and Passport number;
Type the captcha code;
Click "Check Status" to check your Indian visa status.
No matter which country you are applying from, you can check your Indian visa status here. So let's see the detailed process.
You can also check your visa application from www.ivacbd.com or https://passtrack.net if you are applying from Bangladesh.
Advertisement
A complete tutorial on checking Indian Visa Status is given below, just follow the steps.
Step 1: Visit Indian Visa Website link to check your visa status. Scroll down and find "Check Your Visa Status" option. Click on the link. You can see a page like the below.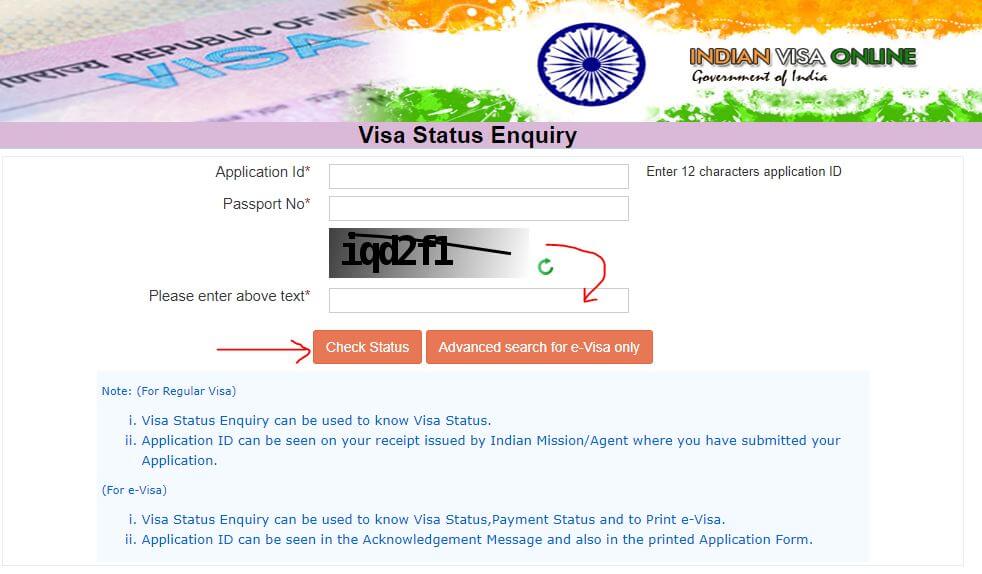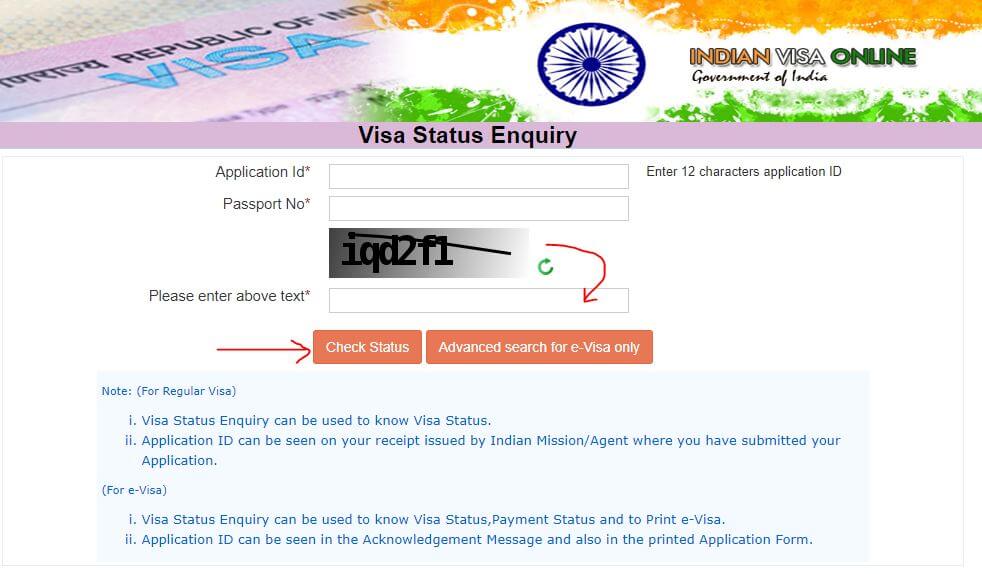 Step 2: Here you need the Application ID and Passport Number. Application ID can be found Visa application receipt copy issued by Indian Mission or Visa Application Center.
Write the Application ID correctly, then put your passport no. Put the captcha code shown in the black image.
Advertisement
Click "Check Status" button to know the visa application status.
Indian Visa Check Online by Passport Number (e-Visa Only)
You can check an Indian visa online by passport number if your visa is an e-visa. To check an Indian e-Visa by passport number follow the below steps:
Visit the link India e-Visa Application;
Scroll down and go to "Check your visa status" option;
Click "Advance search for e-Visa only";
Put your passport no and date of birth;
Select nationality;
Fill in the captcha code and hit "Check Status"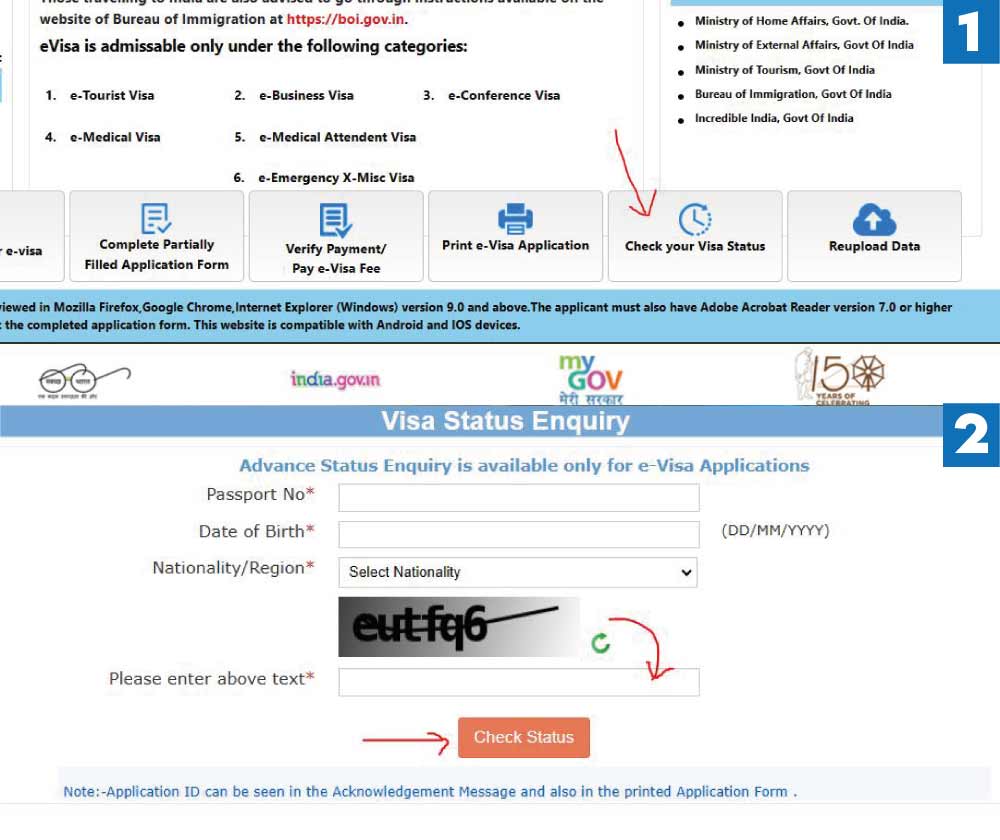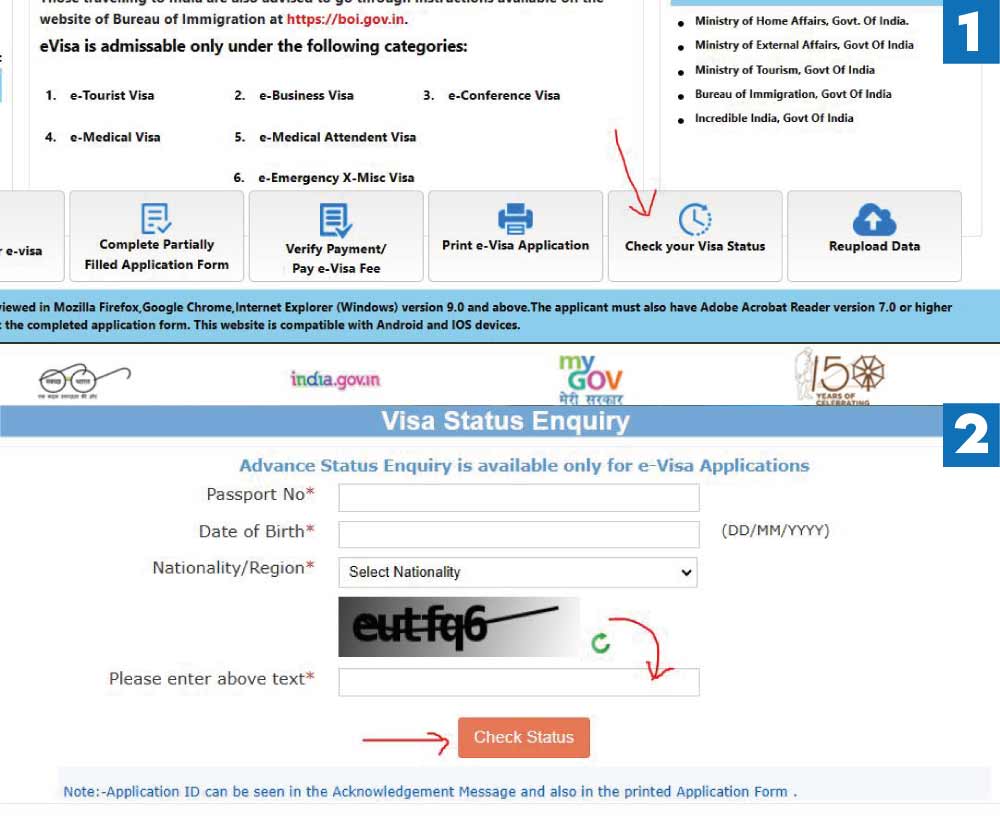 How to Find Web File Number
You can find the Web File Number vertically printed vertically on the left side of your Visa Application Form. See a sample of Web File Number in the image below.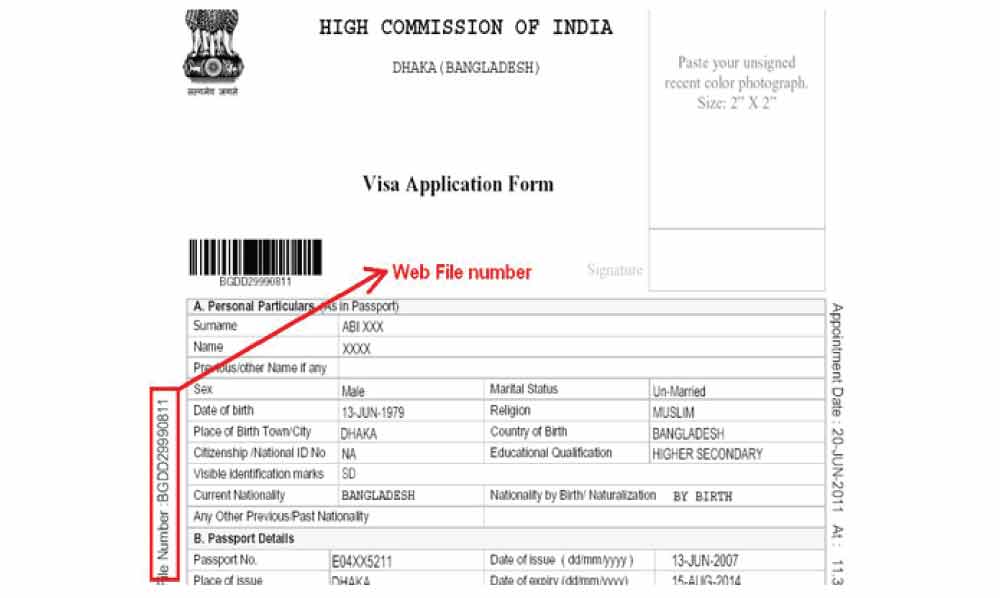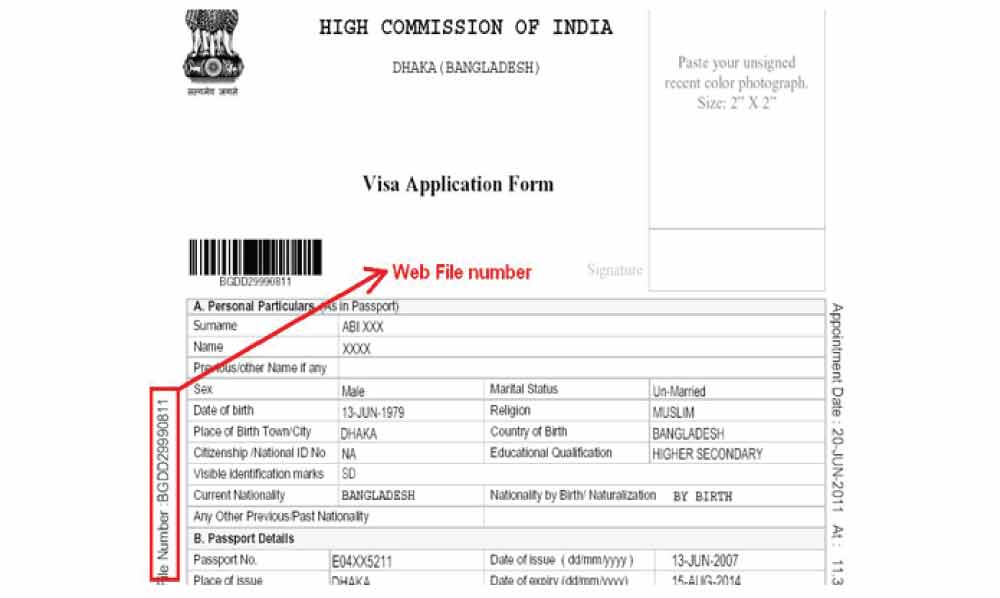 More Information on Visa Check
Advertisement