How to Check Singapore Visa Status Using Passport Number
Are you going to work from Bangladesh with Singapore visa or work permit? Check your Singapore visa online and collect a print copy. Many collect Singapore work permits or visas through various agents or relatives. Many people unknowingly do not verify the validity of this work permit. As a result, it is seen that you…
Advertisement
Are you going to work from Bangladesh with Singapore visa or work permit? Check your Singapore visa online and collect a print copy.
Many collect Singapore work permits or visas through various agents or relatives. Many people unknowingly do not verify the validity of this work permit.
As a result, it is seen that you are deceived by going to that country on the wrong visa or other visa. But you can easily check the visa.
Advertisement
Here I have shown how you can check your Singapore Visa by your Passport and Work Permit number. I hope you find it useful.
You may also read: How to Renew Indian Passport in Singapore
Everything you need to check a work permit or visa;
Advertisement
Passport number
Your full name
Work permit number
Date of the work permit application
Check Singapore Visa Status by Passport Number
Follow the steps below to check your visa.
Step 1: First visit this link- https://www.mom.gov.sg/check-wp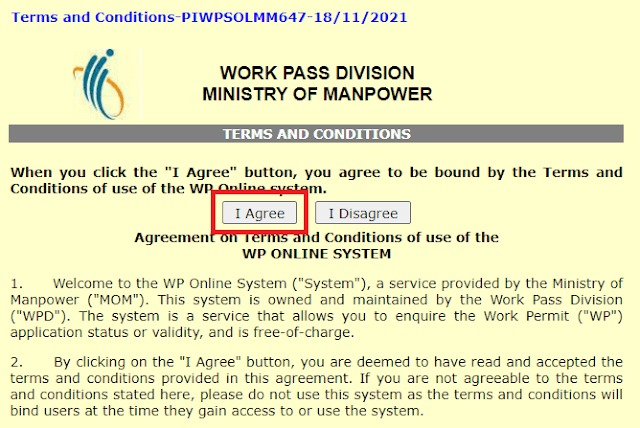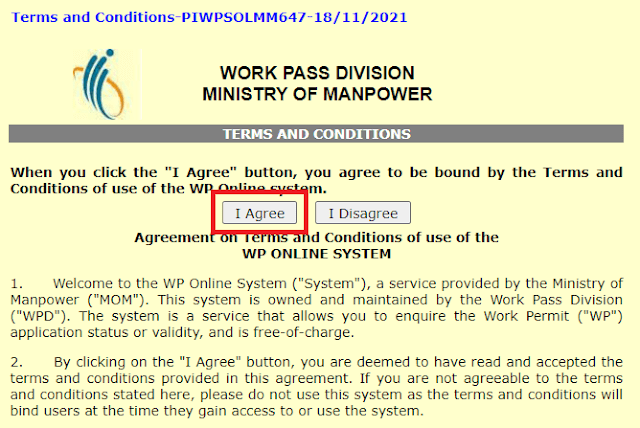 Here, click on Agree button.
Advertisement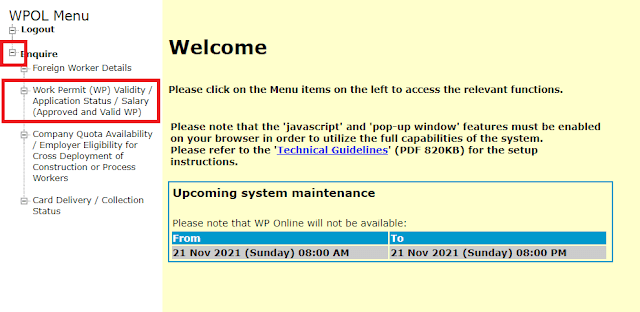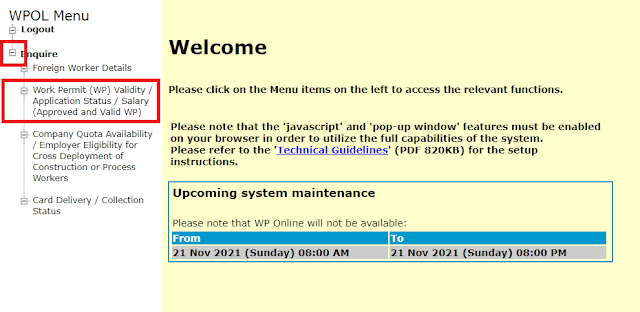 From this page, click on Inquire on the left side. Then, click on Work Permit (WP) Validity / Application Status / Salary (Approved and Valid WP) in the red box.
Step 2: In this step, select the radio button next to the Passport No option in the red box.
Then write your passport number in the box and your full name below it in English (Capital Letter) as it is in the passport.
Then click the Next button at the bottom right.
Advertisement
Step 3: Now you need to verify your work permit number and date of application.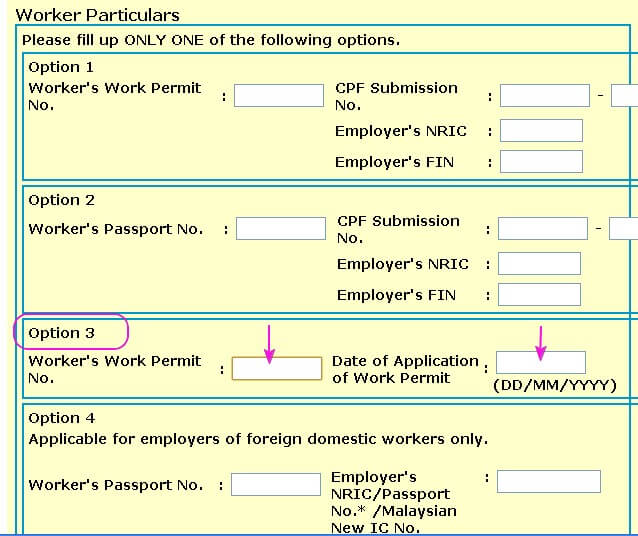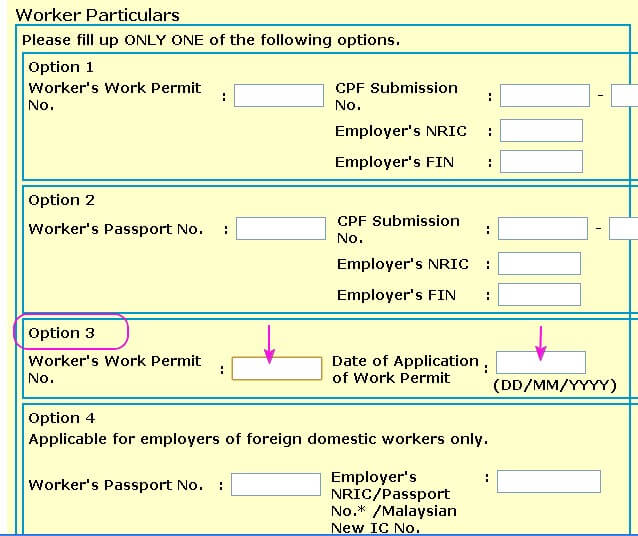 From here in Option 3, enter your Work Permit Number and Date of Application of Work Permit and click on Submit button.
If all goes well, all your work permit or visa information will be displayed on the screen. You can also take a print copy if you want.
If you find this blog useful, please share and help others. Stay tuned, there are invitations to visit the blog regularly.
Advertisement
More on Visa Checking
Advertisement