How to Unbind bKash Account from Foodpanda
Can't you add new bKash number in foodpanda? It shows bkash account is already binded. Let's see how to unbind bKash account from foodpanda.
Advertisement
Today we will discuss how to remove your bKash account from Foodpanda. Many of you are probably trying to add a new bKash account after removing the old account in Foodpanda. But it shows an error message "Foodpanda bKash account is already bound".
If you want to solve these two problems, read the whole article.
Recently, I had this problem myself. After a lot of searching, I found the method and could remove bKash account from food panda. Let's know how I did it.
Advertisement
How to Unbind bKash Account From Foodpanda
To unbind bKash account from Foodpanda, login to your Foodpand Account. After login go to your profile and delete added bKash account. Then contact bKash helpline to remove Foodpanda from bKash account.
So, you have to follow 2 steps, deleting the bKash number from the Foodpanda account and then deleting Foodpanda from bKash account.
Advertisement
Step 1: Delete bKash Number from Foodpanda Account
The first step we have to do is deleting bKash from our foodpanda account. To do this, Visit www.foodpanda.com.bd and click on Login.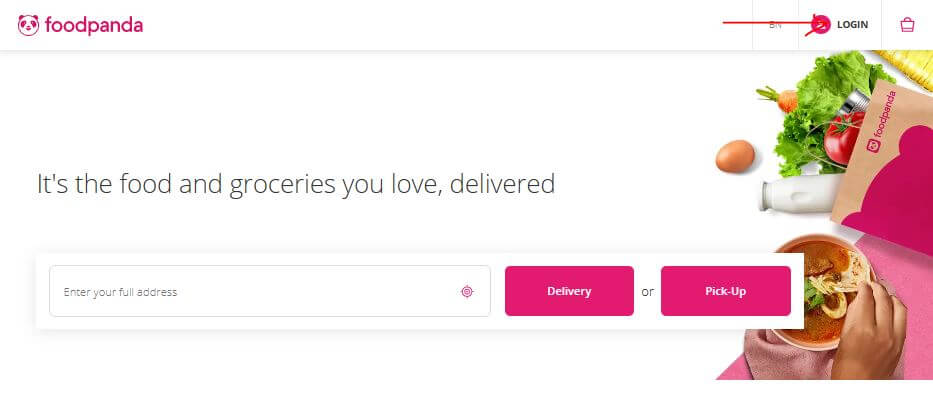 Here you will find different options to login but you have to use, which method you used to sign up in foodpanda. If you used email address to sign up, click just Login. If you used Facebook or Google Account, you can select those options.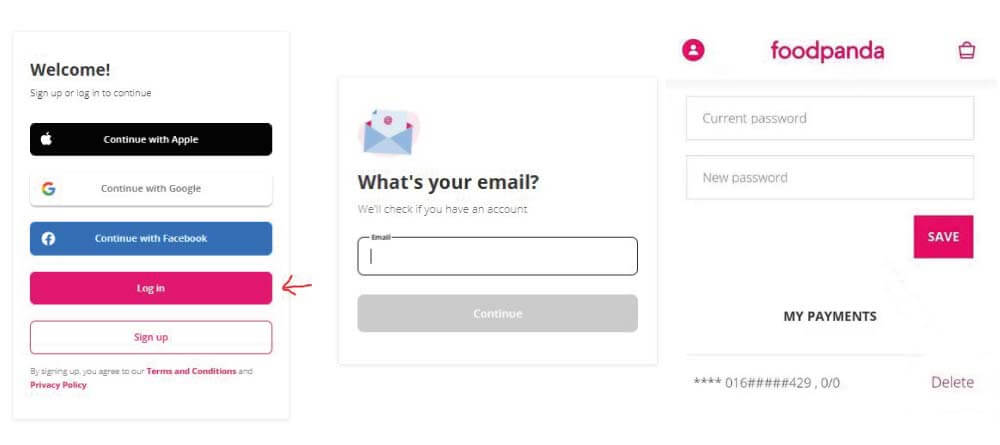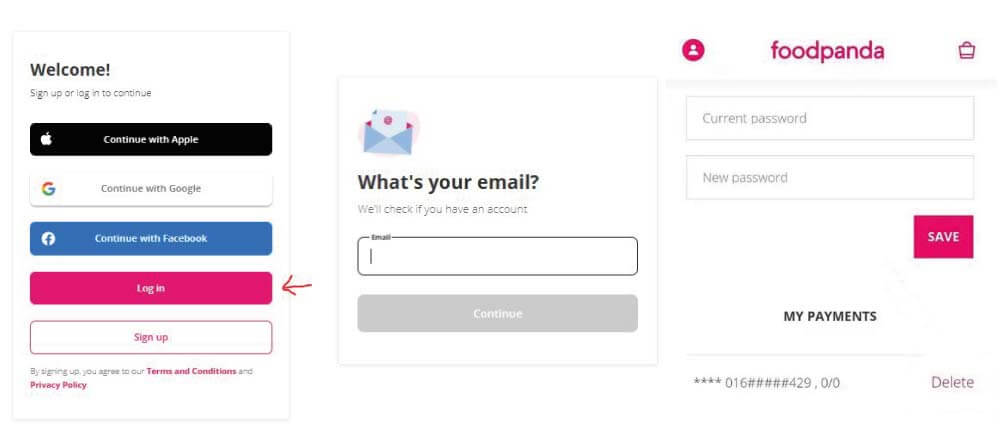 Put your email address. Foodpanda will verify your account if there is any account with that email address. An OTP code will be sent to the mobile number that you have used to signup on Foodpanda. After entering the OTP code of your phone, click on verify.
After successful verification, you can log in to your account. Now click on the Menu Icon and visit your profile. You can see the bKash number that you have added in FoodPanda. Simply click the Delete button next to the bKash number. You are done.
Advertisement
Step 2: Cancel bKash Account Binding with Foodpanda
Now we have to cancel bKash account binding with foodpanda from bKash end. For this, we have to contact bKash helpline through bKash Chat or by calling 16247. bKash helpline chat would be easy.
To contact bKash support chat or agent, remember your NID card is in front of you. Because, The agent may ask you for some basic information like your name, NID number, date of birth father's and mother's name to confirm your identity.
After reaching a support agent, request that you want to cancel the bKash account binding with foodpanda. He will do it and you will get a confirmation message that "Your account binding with Foodpanda has been canceled"
Now, you can add a new bKash number in Foodpanda account without any problem. I hope this post helped you solve the problem.
Advertisement
Advertisement