How to File Income Tax e Return 2021-22 Online | E Return
The good news for taxpayers is that from this year onwards, you will be able to file your income tax return online (FY 2019-20) at home and download the tax certificate at the same time. Details have been written on how to submit income tax return online without going to the tax circle office. Those…
Advertisement
The good news for taxpayers is that from this year onwards, you will be able to file your income tax return online (FY 2019-20) at home and download the tax certificate at the same time. Details have been written on how to submit income tax return online without going to the tax circle office.
Those who have a TIN-TIN certificate are required to file an income tax return every year. Failure to submit the return will result in penalties and fines as per law.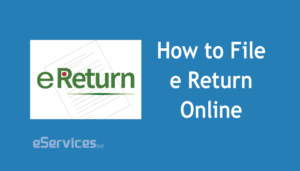 Although there is no taxable income, filing income tax returns every year is considered by many to be an additional hassle. This is because of the harassment and harassment in the tax circle.
Advertisement
So, e-return is definitely a relief for the taxpayers.
To submit e-return online, you need to sign up or register in e-return system with your TIN and mobile number registered in your name.
How to Complete e Return Registration
To submit e-return you need to register with TIN and mobile number in the system. Follow the steps below.
Step 1: For registration, first visit this link – E Return Registration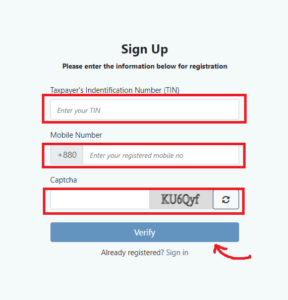 Enter your TIN number in the first box. Then enter the mobile number that has biometric registration with your own national identity card (except the first zero). Then type the captcha code correctly and finally click on the Verify button.
Step 2: In this step mobile verification has to be done.
Advertisement
How to Submit e Return Online
Advertisement