How to Pay A Challan BD (Automated Challan) Online in Bangladesh
Once Challan was paid waiting in a line on the bank counter. It was a waste of time for the citizens. The transaction was not saved with the identification of depositor. That is why, it is difficult to verify and automate the revenue system. From this month, on 1 September Bangladesh Government Finance Division has…
Advertisement
Once Challan was paid waiting in a line on the bank counter. It was a waste of time for the citizens. The transaction was not saved with the identification of depositor. That is why, it is difficult to verify and automate the revenue system.
From this month, on 1 September Bangladesh Government Finance Division has started Automated Challan System (A Challan)
Now, a citizen can pay government fee vat and tax through A-Challan from online. He or she don't have to wait in the long line of bank counter.
Advertisement
এই পোস্টটি বাংলায় পড়ুন- ঘরে বসে অনলাইনে এ চালান জমা দেয়ার নিয়ম
A Challan Transaction Time
At present, A challan transaction time is set from 10am to 4pm as the system is very new. But soon it will be 24/7 available.
Advertisement
How to Pay A Challan through Online Banking and Visa Card
Currently, you can pay A Challan payment with only Rocket Mobile Banking and Sonali Bank and Duch Bangla Bank Online Payment Gateway. Besides you can pay with Visa card using Sonali Bank Payment gateway.
Pay Passport Fee by A challan from Computer
Here I'll show how to pay the e-passport fee using a computer. Let's follow the steps for payment.
Step 1: Open the chrome browser and visit A Challan (Automated Challan System) from here. You will see the following page.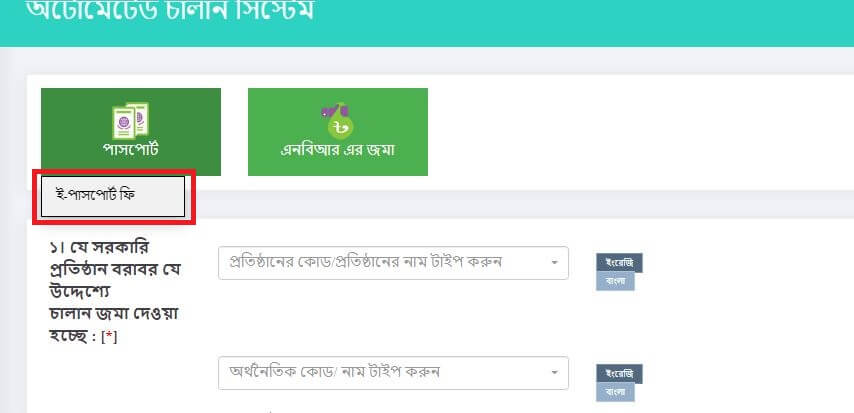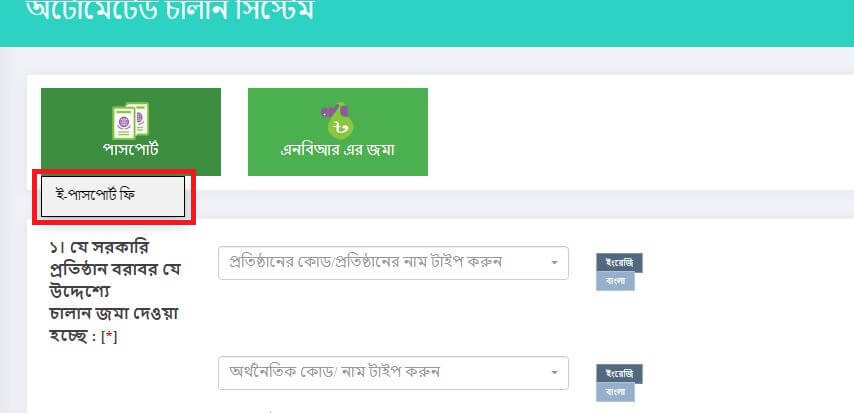 Step 2: Select E Passport Fee from Passport Option.
Advertisement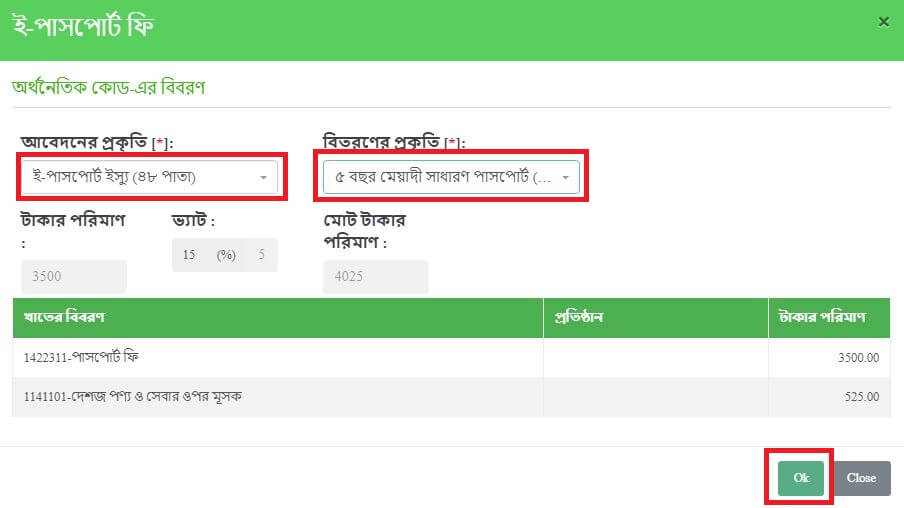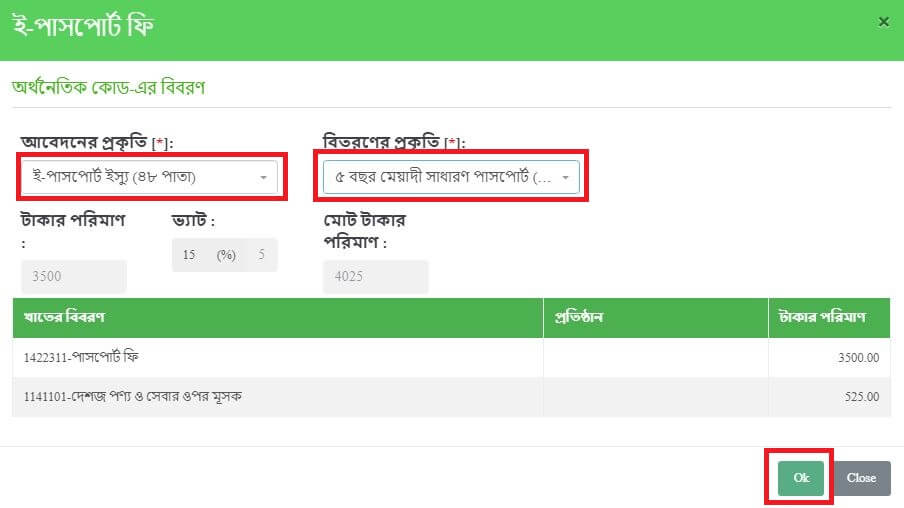 Step 3: Select your passport and delivery type. Select if your passport is 48 pages or 64 pages or 5 years or 10 years. Then click OK.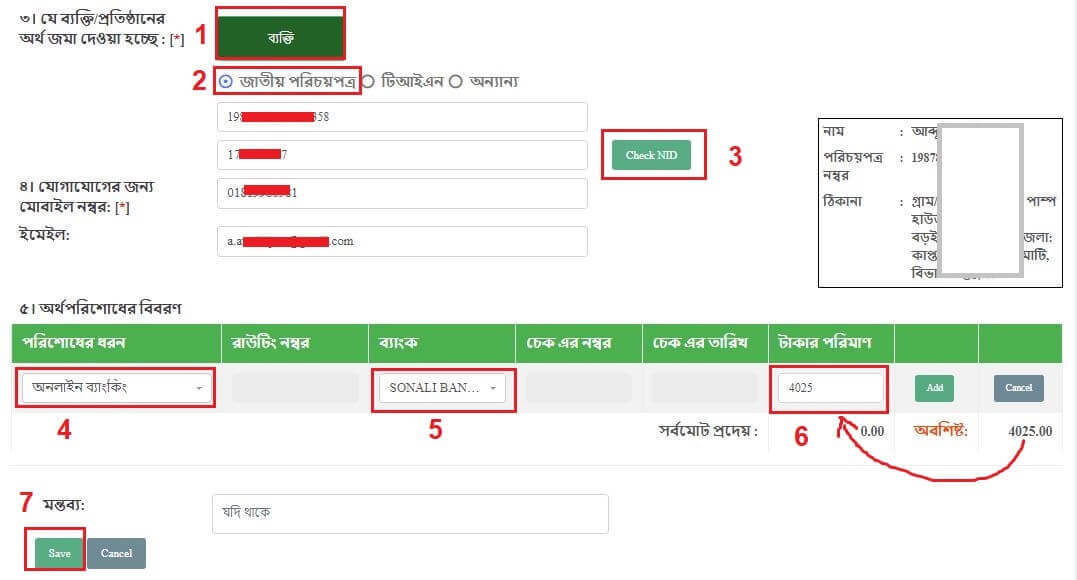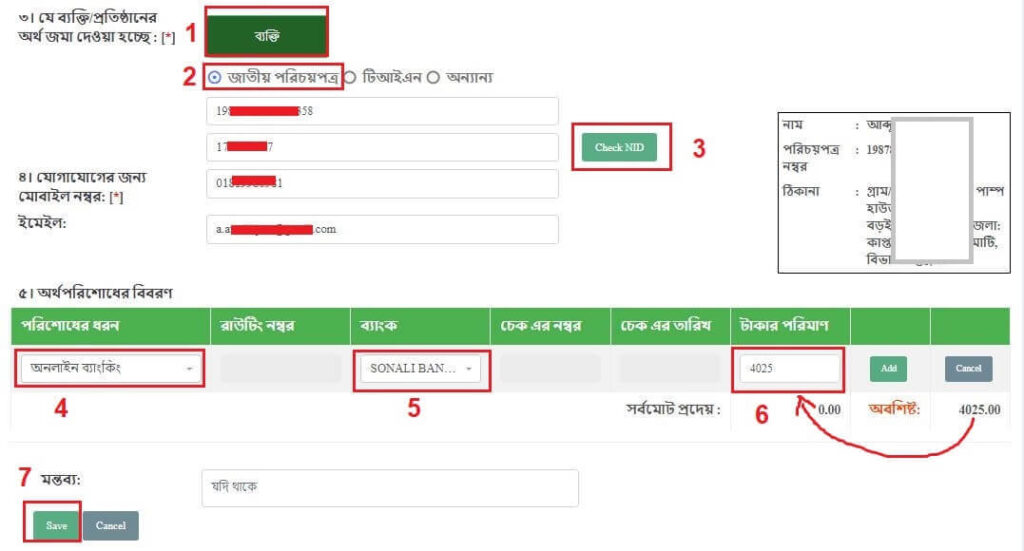 Step 4: Now input the NID number and date of birth of the person on whose behalf A Challan will be paid. Then click on Check NID. If it's ok, put the mobile number of the person.
Then select the payment option from the payment details and enter the total amount.
To make a payment through Online Banking or Visa Card, select Online Banking. Then select SONALI BANK LTD to make payment with a Visa card of any bank.
Advertisement
Then enter the total amount and click the Add button. Here it will show the total amount payable.
Step 5: Now click on the Save button. You will be taken to Sonali Bank's payment gateway website.
Step 7: From here select the Account or Visa Card option and make payment.
If you can't get a print copy of the invoice, there's no reason to worry. You can get a print copy of the invoice from the Automated Challan Verification page with the invoice number.
Advertisement


If you can't even get the invoice number, you can collect your invoice number and payment slip by contacting Sonali Bank Payment Gateway's Facebook Support Group SPG Support Group.
Pay A Challan Online from Dutch Bangla Nexus Debit Card
You can also pay A Challan using Dutch Bangla Bank Nexus Debit Card.
See how to do it.
Advertisement