BRTA Driving License Check online Bangladesh
You can check your bd driving license online whether it is printed or the license information is correct. Driving License Checking Software allows you to check if your driving license is printed or if your other driving license is valid. See how to do that. The driving license check software developed by BRTA is DL…
You can check your bd driving license online whether it is printed or the license information is correct. Driving License Checking Software allows you to check if your driving license is printed or if your other driving license is valid. See how to do that.
The driving license check software developed by BRTA is DL Checker which you can download from your smartphone Google Play Store. Let us know in detail how to install DL Checker and check your driving license.
How to Check Driving License Online
To check BRTA driving license, install DL Checker App from Google Play Store on your Android smartphone. Just open the app and submit DL no or Reference No and Date of Birth, you will see the picture, card status and information of driving license from the BRTA server.
Follow the steps below to check your driving license.
First, go to the Play Store app from your smartphone. Then search by typing DL Checker. Or download directly – driving license check software. After going to the Play Store, you will see an app like below.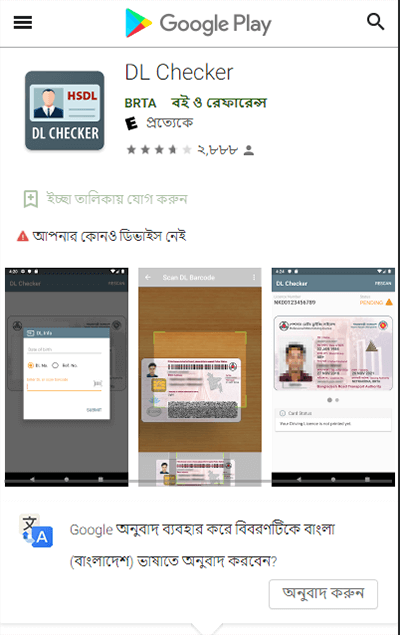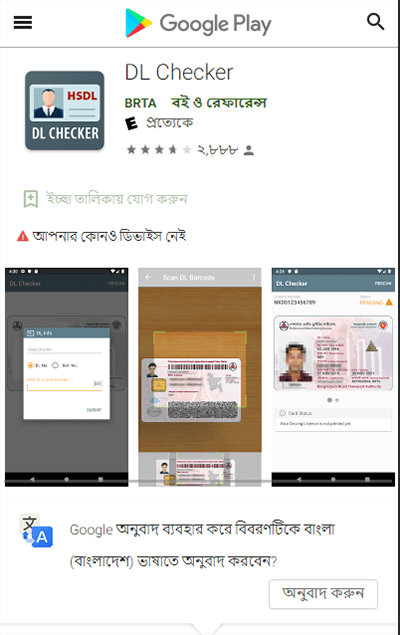 You will get the app called DL Checker with HSDL text and a picture of a human outline. Be sure to check if its developer is BRTA.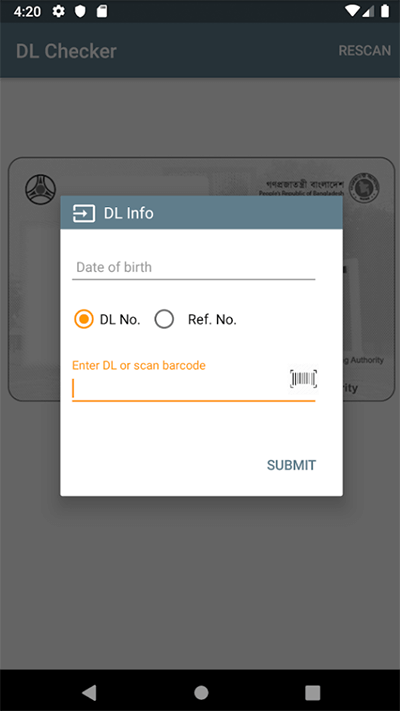 Open after installing the app. Enter your Date of Birth, then submit with DL No or Reference No. You can get a driving license with a reference number whether it is printed or not.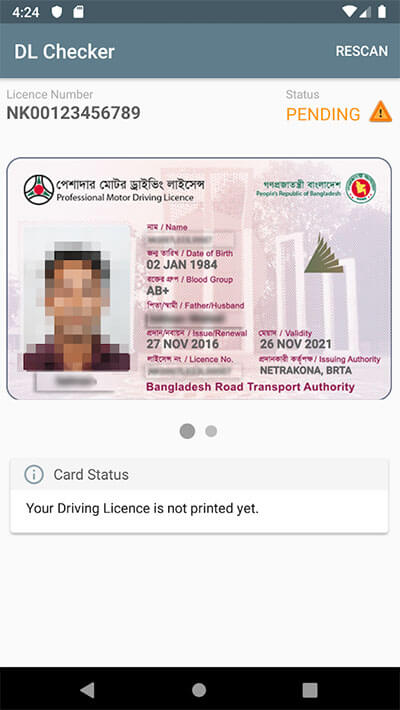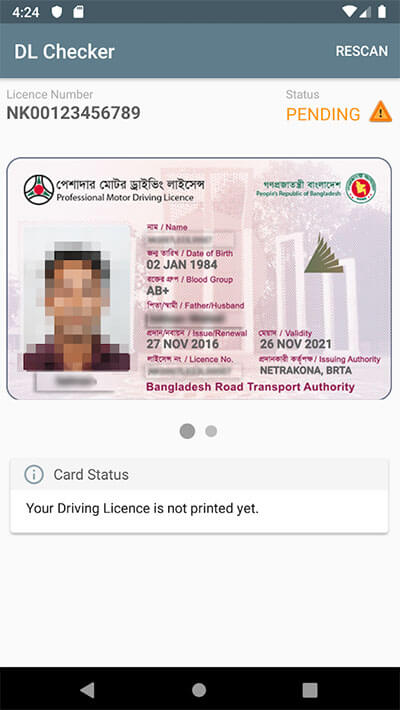 Even if you do not get a driving license smart card, you will see the picture of the driving license. The driving license will show your name, date of birth, validity and renewal date of the license, issuing authority and card status.
Driving License Verification
With this app, you can also check if someone else's driving license information is correct. To verify, scan the barcode on the back of the driving license smart card with the DL Checker App.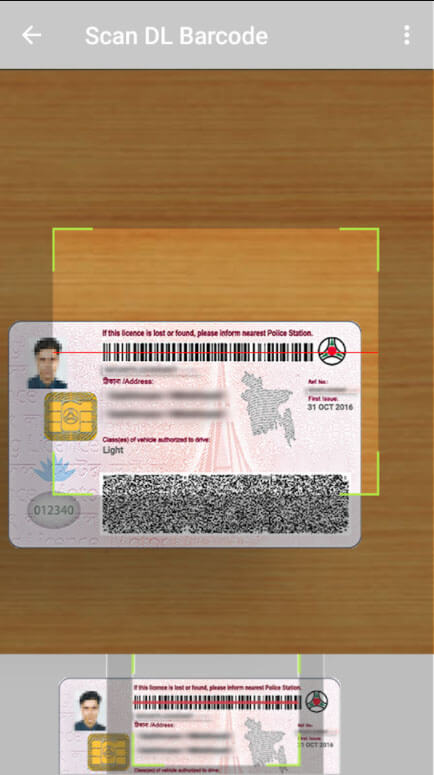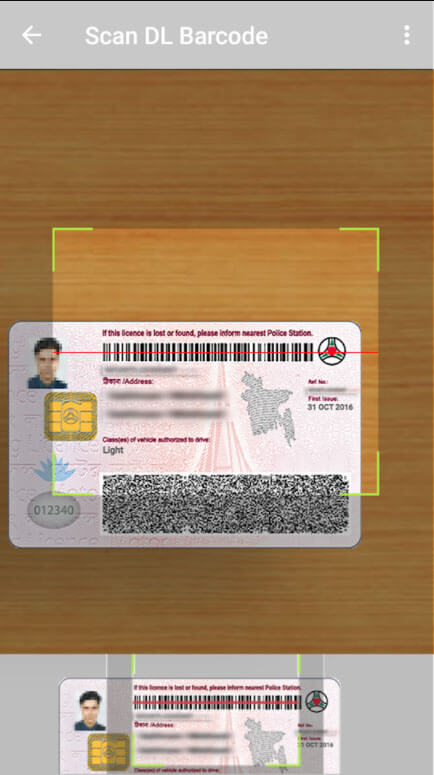 We hope you enjoy the online driving license check software. Visit eservicesbd.com to get regular information about various online-based government and private services.